Free Piano Chord Charts
A Music Producer Must Have
If you plan on being a music producer worth anything you need to know how to play a keyboard. All the newest software; Reason, Fruity Loops, and VST's take a midi or usb input keyboard. Prices range from a $40.00 on ebay to several hundred dollars. All you really need is the basic keyboard. The hook on this is (no pun intended) that the keyboards play the sounds on the computer, not the sounds on the keyboard. It bridges the link between man and machine and lets you get more creative with your work.

Keyboards Play Sound fonts and VST Instruments
The keyboard plays VST Instruments as well as Sound Fonts, there are thousands of each on the market, some free some not. The hardware keyboard acts as an interface or input mechanism for the Software Application. Fruity Loops actually allows you to interact with the software via your computer keyboard. The same keyboard that you would use to type in a url like www.YourBeats.com It's as simple as loading a VST or Soundfont and pressing the letters on your keyboard.


M-Audio OxyGen 8 (A Tank)
The OxyGen 8 is my favorite usb desktop keyboard. Its so small that you can put it in your book bag. It retails for about $180 new, but I bought mine on ebay for 80 including shipping. It was used but hey.. I'm a Jew i got to pinch those pennies. They are durable and can even withstand a roll down a flight of stairs.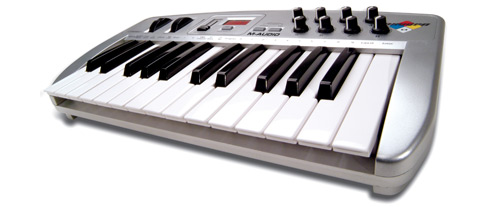 Click to Enlarge Photo

In my opinion all the products made by M-Audio are great. They are reasonably priced and perfect for desktop production.






Here is a basic single key chart. Its very helpful for things like bass lines and simple synth lines, as those are often played one key at a time. I would suggest taking a lesson or 2 from a friend or instructor as well.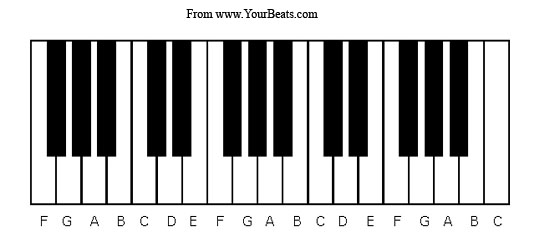 Click Chart Picture to Download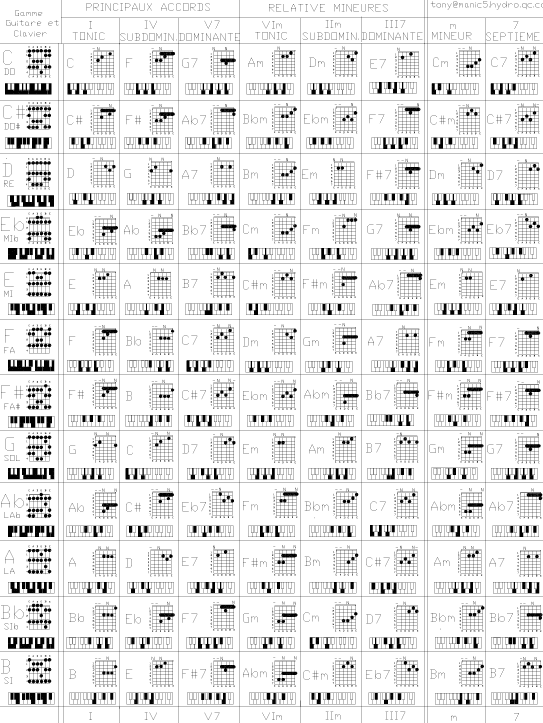 Click Chart Picture to Download
Check out our Fruity Loops Video Tutorials, Reason Tutorials, Fruity Loop Text Tutorials, 101 VST's, and General Production Tutorials