Welcome to our Free Reason Download Page!
Reason 3.0 Overview
In the world of digital music recording and production it doesn't get more real than Properllerheads Reason. With tons of default sounds and drum kits to load into a never ending expanding virtual rack mounth that even allows you to "Tab" around to the back of the rack an manually rewire the system to come up with some pretty sick fx and routing systems.

With the addition of the Malstrom in reason 2.5 it added the first real Graintrable Synth.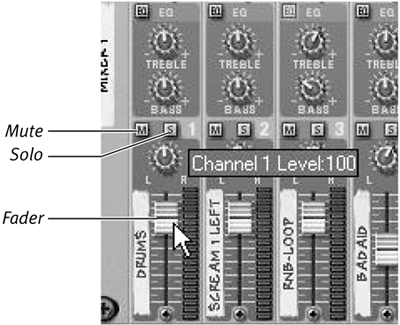 The rack mixer is as full featured as any hardware mixer and easier to program and manipulate. Of course another added benifit is that it does not take up physical studio room.

The Dr. Rex or Rex file player plays premade REX files which you can download for free or buy from 3rd party vendors. The Dr. Rex is nice in that it lets you chop up beats and synthlines by simply dragging sound blocks around. This is not required, but a nice added feature. Again the defualt Rex files that come in the Orchester Sound Bank are massive and free.

In reality the NN19 is a sampler, capable of loading and playing any wav or aiff audio file, so NN19 can be used for any of the processes described above. But because of NN19???s integration in to Reason, its possible to do stuff with this sampler, never done with any other sampler. But before we start lets point out that NN19 does in fact, not sample at all. As all Reason compatible Pc's and Mac's have a sound recording facility, adding a recording option to Reason, would make little sense.
Subtractor is a member of the analog(type) polyphonic synths, using subtractive synthesis. Some details, if you don't mind: Basically, subtractive synthesis goes through a certain circulation within the different modulation- parameters.

This page has had 358599 visitors!